learn outdoors
COVID-19 COVID-19 PROCEDURES
We're taking the COVID-19 situation seriously and have developed thorough risk assessments and procedures to help keep everyone safe during our events.  We have been awarded the "We're Good To Go' COVID-19 certification and our risk assessments have been deemed 'excellent' by our insurers. Our risk management takes into account:
Government and industry body guidance
Enhanced cleaning arrangements
Social distancing requirements
Maintenance of hygiene levels
Our risk assessments have been written taking into account guidance from and/or discussions with organisations including:
UK Government
Welsh Government
National Health Service 
Public Health Wales
National Youth Agency
Mountain Training
Institute for Outdoor Learning
Activities Industry Mutual
South Wales Outdoor Activity Providers Group
Duke of Edinburgh's Award
Various schools and other outdoor activity companies
If you are attending one of our courses you will be given full details of the measures in place to keep you safe.  If you would like a copy of our risk assessments please contact us at enquiries@learn-outdoors.co.uk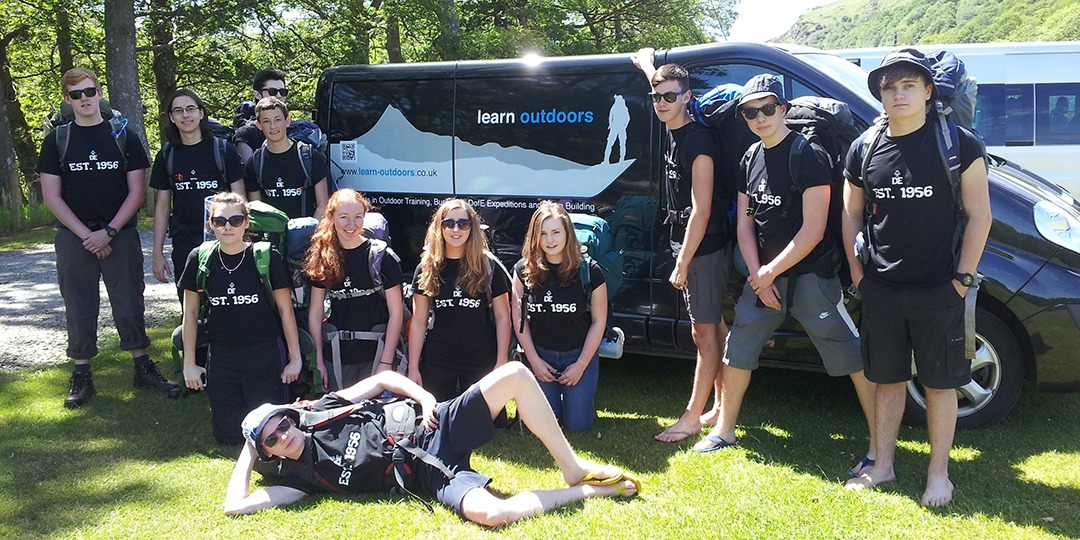 TESTIMONIALS
"All the instructors were excellent – the students were motivated by their teaching and they gave the students a wealth of skills which will enable them to succeed in their assessed expedition. The whole trip has been organised very well and has run very smoothly. Thank you very much!"
TESTIMONIALS
"Excellent instructors – we would like to work with them all again."
TESTIMONIALS
"Learn Outdoors has excellent instructors, health and safety, flexibility, programme design and client management.  I would happily recommend them."
TESTIMONIALS
"All safety measures in place. Excellent tutors and Course Director. Venue excellent and pupils taken through all safety procedures with walking activities to cooking." 
TESTIMONIALS
"The instructors were excellent. They operated professionally and exhibited confidence, knowledge and approachability throughout."
TESTIMONIALS
"Staff and pupils all commented on the positive and productive atmosphere over the weekend."
TESTIMONIALS
"All crew were lovely and really helpful."
TESTIMONIALS
"We felt that a lot of time and effort had gone into organising it and we really enjoyed it."