WHY CHOOSE US?
We are highly professional and run 

DofE

 properly.  We work hard to see participants achieve real success without cutting corners.

 

We believe in what we are doing.  

DofE

 is a fantastic vehicle for teaching new skills and developing young people and we are passionate about helping individuals to achieve their 

DofE

 Award.

 

We are a 

DofE

 Approved Activity Provider (AAP) and hold an Adventure Activity Licensing Authority (AALA) Licence for Trekking (

Hillwalking

 and Mountaineering).  Feedback from 

DofE

 and AALA inspections has always been very positive.

 

All our instructors hold the Mountain Leader Award as a 

minimum

 qualification, are highly experienced 

DofE

 trainers, supervisors, and Accredited Assessors.  They are also all first aid trained and DBS checked.  Our Managing Director has 

over 

25 years experience of running 

DofE

 expeditions.

 

We employ the services of a highly experienced outdoor professional as our Technical Advisor and a qualified doctor as our Medical Advisor.

 

Our safety record is excellent; we maintain robust operating procedures and continuously strive for improvement.  Feedback is actively sought from all stakeholders and we are members of a number of professional bodies including the Institute for Outdoor Learning, the South Wales Outdoor Activities Providers Group and Natural Mid Wales.

 

We are one of the few providers that operate in the stunning Cambrian Mountains of Mid-Wales but we also have plenty of experience of running expeditions throughout England and Wales.

 

We tailor our programmes to your needs and ensure high levels of support and communication in the run up to an expedition.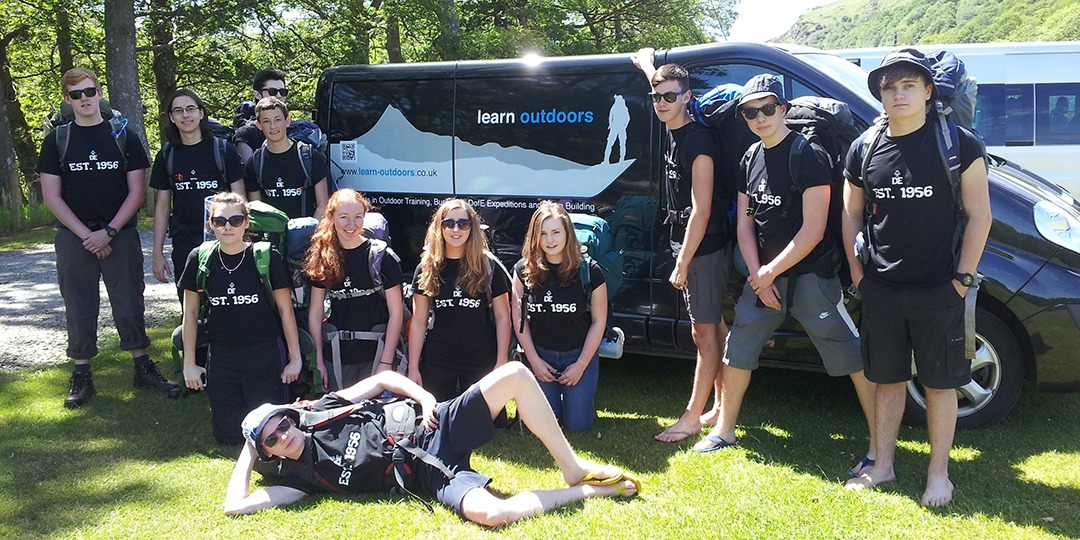 TESTIMONIALS
"All the instructors were excellent – the students were motivated by their teaching and they gave the students a wealth of skills which will enable them to succeed in their assessed expedition. The whole trip has been organised very well and has run very smoothly. Thank you very much!"
TESTIMONIALS
"Excellent instructors – we would like to work with them all again."
TESTIMONIALS
"Learn Outdoors has excellent instructors, health and safety, flexibility, programme design and client management.  I would happily recommend them."
TESTIMONIALS
"All safety measures in place. Excellent tutors and Course Director. Venue excellent and pupils taken through all safety procedures with walking activities to cooking." 
TESTIMONIALS
"The instructors were excellent. They operated professionally and exhibited confidence, knowledge and approachability throughout."
TESTIMONIALS
"Staff and pupils all commented on the positive and productive atmosphere over the weekend."
TESTIMONIALS
"All crew were lovely and really helpful."
TESTIMONIALS
"We felt that a lot of time and effort had gone into organising it and we really enjoyed it."