LOCATIONS OF DofE EXPEDITIONS
We work with schools and organisations across England and Wales. 
For your convenience our Bronze DofE expeditions will generally run in countryside close to where you are based.
This is not essential though and the expeditions can be further afield.  The sort of locations we use at Bronze include places like Epping Forest, Ashdown Forest, White Peak of Derbyshire, Clwydians etc. 
Silver DofE expeditions are in appropriate terrain, perhaps a little further afield than at Bronze.  Such expeditions will be in locations like the Chilterns, Surrey Hills, New Forest, Peak District, Black Mountains and Long Mynd/Shropshire.
Our wild country Gold DofE expeditions tend to run from our base in mid-Wales along with Dartmoor, the Brecon Beacons, Snowdonia and the Peak District (Dark Peak) but we can be flexible, with our staff having expedition experience across most of the upland UK.
Pre-expedition training and route planning days are held across the country and normally from the convenience of your own school/building.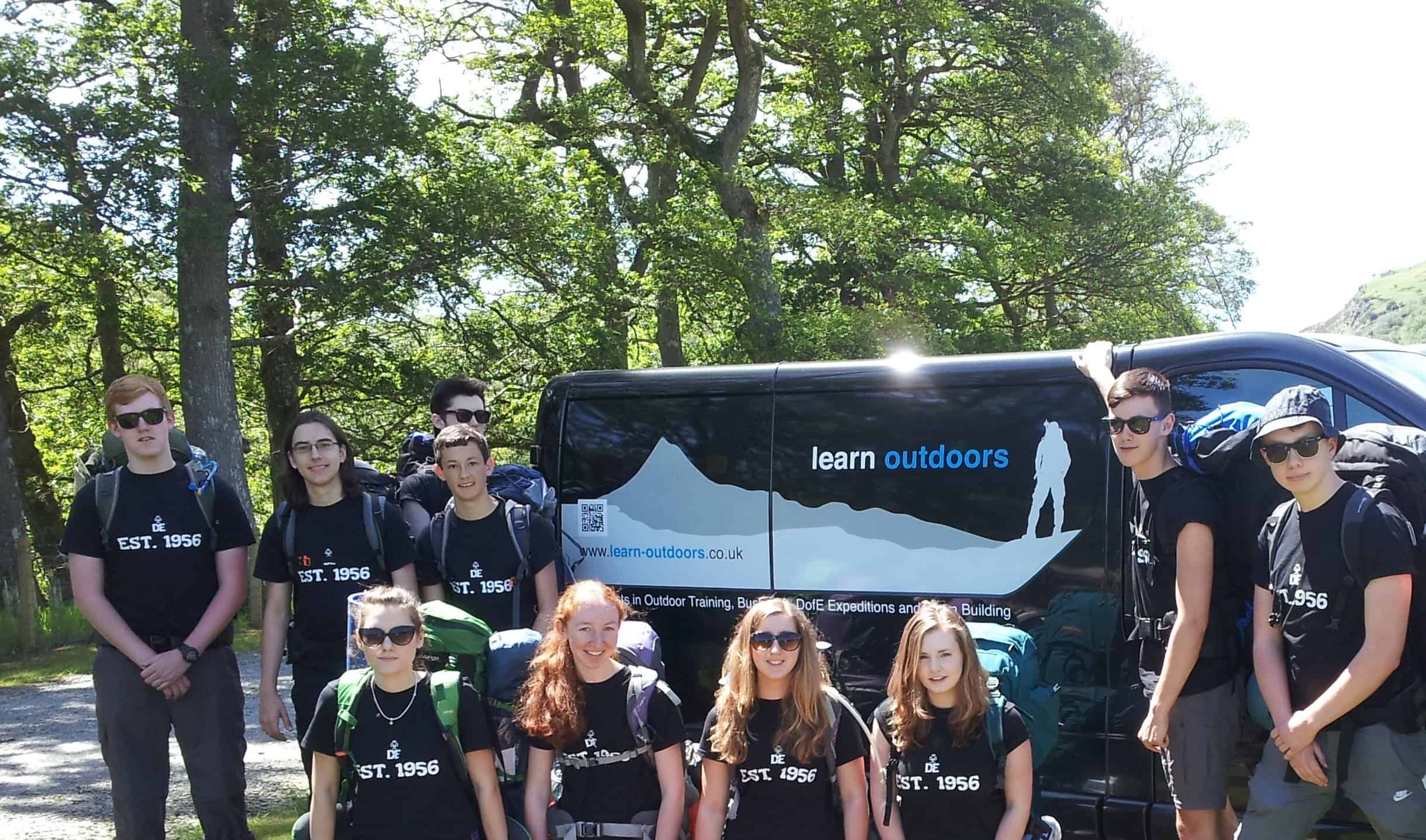 TESTIMONIALS
"All the instructors were excellent – the students were motivated by their teaching and they gave the students a wealth of skills which will enable them to succeed in their assessed expedition. The whole trip has been organised very well and has run very smoothly. Thank you very much!"
TESTIMONIALS
"Excellent instructors – we would like to work with them all again."
TESTIMONIALS
"Learn Outdoors has excellent instructors, health and safety, flexibility, programme design and client management.  I would happily recommend them."
TESTIMONIALS
"All safety measures in place. Excellent tutors and Course Director. Venue excellent and pupils taken through all safety procedures with walking activities to cooking." 
TESTIMONIALS
"The instructors were excellent. They operated professionally and exhibited confidence, knowledge and approachability throughout."
TESTIMONIALS
"Staff and pupils all commented on the positive and productive atmosphere over the weekend."
TESTIMONIALS
"All crew were lovely and really helpful."
TESTIMONIALS
"We felt that a lot of time and effort had gone into organising it and we really enjoyed it."