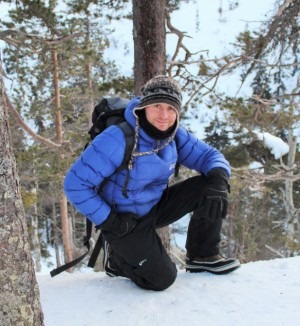 Philip Clegg, Managing Director
Philip has backgrounds in environmental management, sustainable development and outdoor training and has held roles including a charity chairman, a national advisor on running outdoor programmes and in consultancy. He has been involved with DofE, in a voluntary and professional capacity, for almost 30 years and is passionate about teaching navigation in the hills.
Keen on fitness training Philip is often to be found in the gym or walking, running, cycling and canoeing in the great outdoors. He is also a mediocre guitar player, Scrabble enthusiast and prefers books to computers.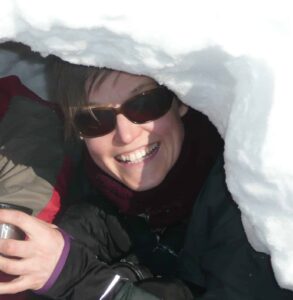 Sarah Davis, Director
Sarah takes a keen interest in the outdoors and enjoys exploring the countryside by foot, bike or canoe; she has a love of plants and foraging and encourages others to value their local environment. She has backgrounds in outdoor education and conservation, environmental health and DofE, as well as also being a qualified Life Coach. In addition to her office-based roles you may come across Sarah on some of our DofE expeditions, bushcraft courses and taking a lead in our eco-therapy work.
Sarah masquerades as an artist, is a frustrated pianist but makes rather good Welsh cakes.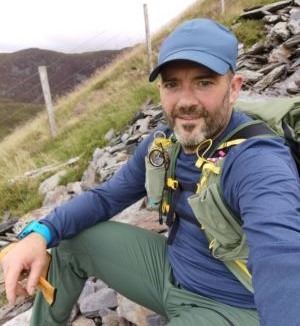 Jamie Evans, Operations Manager 
Originally from North Wales Jamie has recently returned to his native land after 20 years away following a decade in the corporate world and holding posts including a local authority DofE Operations Officer and a DofE Co-ordinator for 2 schools.
Adventure has always been a big part of his life, having bike-packed in the Pyrenees at 17, walked to Everest Base camp and led expeditions and cycling trips throughout the UK, Europe and further afield.
Over the years Jamie has participated in triathlons, adventure racing, SUP, kayaking, climbing, roller skating, kite buggying, snowboarding plus various other sports. He also enjoys mountain biking, music, rugby, football, painting and most of all, spending time with his family whether it is walking the dog or simply watching a film.
Sam Hayward, Senior Outdoor Practitioner
Sam's background is in outdoor education and adventurous activities; however he has also been employed in residential care with young people with challenging behaviours. Sam has worked and trained across England, Scotland and Wales, as well as spending over a year leading journey based expeditions in Australia. He holds a number of outdoor qualifications, loves to sit around a campfire, and is also reasonably handy with a map and compass. He also enjoys a diverse range of additional activities such as canoeing, climbing, caving, mountain biking and hiking.
Sam did a brief stint managing the Wilderness Project's day-to-day operations…. before remembering how much he doesn't like computers! He once again spends most of his time on the ground with DofE, and you'll likely meet him on most of our bushcraft and First Aid courses. On the rare occasions when things get too stressful he will engage in a little techno-therapy and retreat to his Xbox!
Rachael Beckingham, Office Manager
Rachael spends as much time as possible on top of hills; usually with dogs or children or both. She loves horse riding, maps, exploring new places and traveling with her family in their van. When she isn't outside Rachael enjoys sitting under blankets sipping herbal teas with her dogs snuggled up next to her. She has a background in primary teaching, in the UK and internationally, and has brought her strange love of spreadsheets to our office.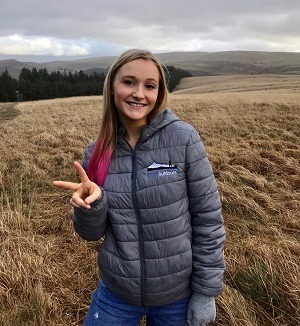 Emily Clegg, Marketing Co-ordinator
Emily is a travel enthusiast and loves discovering exciting new outdoor locations. She is an International Studies graduate and maintains a keen interest in international affairs especially in regards to environmental policy and wildlife.
Emily enjoys music and photography and spends a little too much of her life watching Marvel movies. She has developed a love of exercise and is always on the look out for exciting new fitness challenges.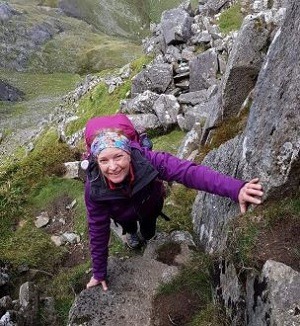 Cari Evans, Course Director
Cari was born and brought up on the Western edge of the Brecon Beacons, and has always felt most at home outdoors. After a 20 year career as a press photographer the call of the mountains won and she retrained as a Mountain Leader. For the past decade she has worked as an outdoor instructor both in the UK and abroad including extensively in South East Asia, Africa and South America.
Cari enjoys teaching in the outdoors and loves nothing better than passing on skills and knowledge to young people through working on DofE expeditions. Since becoming part of the Learn Outdoors and Wilderness Project team Cari has also discovered a passion for bushcraft and foraging.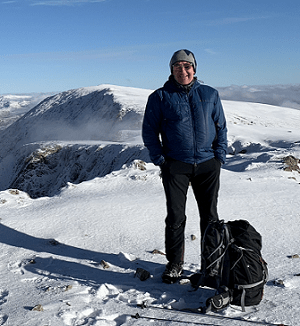 Simon Lightowler, Course Director
Simon has a background in teaching and in outdoor education. He has been involved in outdoor activities across the spectrum since he was a youngster in his native Yorkshire and this has remained part of his life ever since.
This has meant that Simon has climbed, skied, kayaked, biked and run across most parts of these isles and further afield. He has led treks and cycle trips in Europe, Nepal and Africa as well as leading Duke of Edinburgh expeditions and UK based challenge events for charities.
Simon enjoys family holidays, being out in the hills preferably in winter, on foot or on his bike. He is a keen rugby league fan and loves spending time with his family and walking his dog. He also believes you can't beat a good book and a real fire especially in a bothy!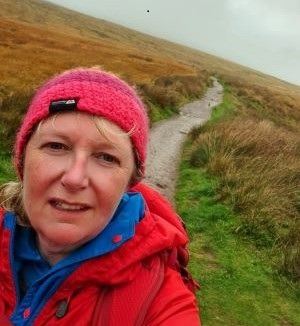 Kirsty Rees-Davies, Course Director
Kirsty is passionate about the outdoors and sharing it with others. She has a background in working with young people, as a secondary school teacher, a Youth Worker, a Scout Leader and now as an Outdoor Instructor. She has been involved with DofE in both a voluntary and professional capacity for over 30 years.
Kirsty has lived in North Wales for over 20 years and loves exploring the hills of Snowdonia both above and below ground.
TESTIMONIALS
"All the instructors were excellent – the students were motivated by their teaching and they gave the students a wealth of skills which will enable them to succeed in their assessed expedition. The whole trip has been organised very well and has run very smoothly. Thank you very much!"
TESTIMONIALS
"Excellent instructors – we would like to work with them all again."
TESTIMONIALS
"Learn Outdoors has excellent instructors, health and safety, flexibility, programme design and client management.  I would happily recommend them."
TESTIMONIALS
"All safety measures in place. Excellent tutors and Course Director. Venue excellent and pupils taken through all safety procedures with walking activities to cooking." 
TESTIMONIALS
"The instructors were excellent. They operated professionally and exhibited confidence, knowledge and approachability throughout."
TESTIMONIALS
"Staff and pupils all commented on the positive and productive atmosphere over the weekend."
TESTIMONIALS
"All crew were lovely and really helpful."
TESTIMONIALS
"We felt that a lot of time and effort had gone into organising it and we really enjoyed it."