DofE FOR SCHOOLS
Making DofE expeditions a fantastic, rewarding journey. 
The Expedition section of the DofE Award can be the highlight of the whole scheme for many participants. It should be a challenging, rewarding, adventure that will build confidence and provide great memories and skills for years to come, and that's exactly what we aim to achieve. 
Our fantastic team of highly qualified instructors are keen to share their wealth of experience and love for the outdoors.  They will always go that extra mile to ensure that young people's expeditions are safe, developmental and fun. 
With Learn Outdoors you can experience the benefits of creating an expedition programme that suits your group's needs and budget.  You will also enjoy high levels of support and communication throughout the expedition process. 
Please feel free to get in touch for a friendly, informal chat.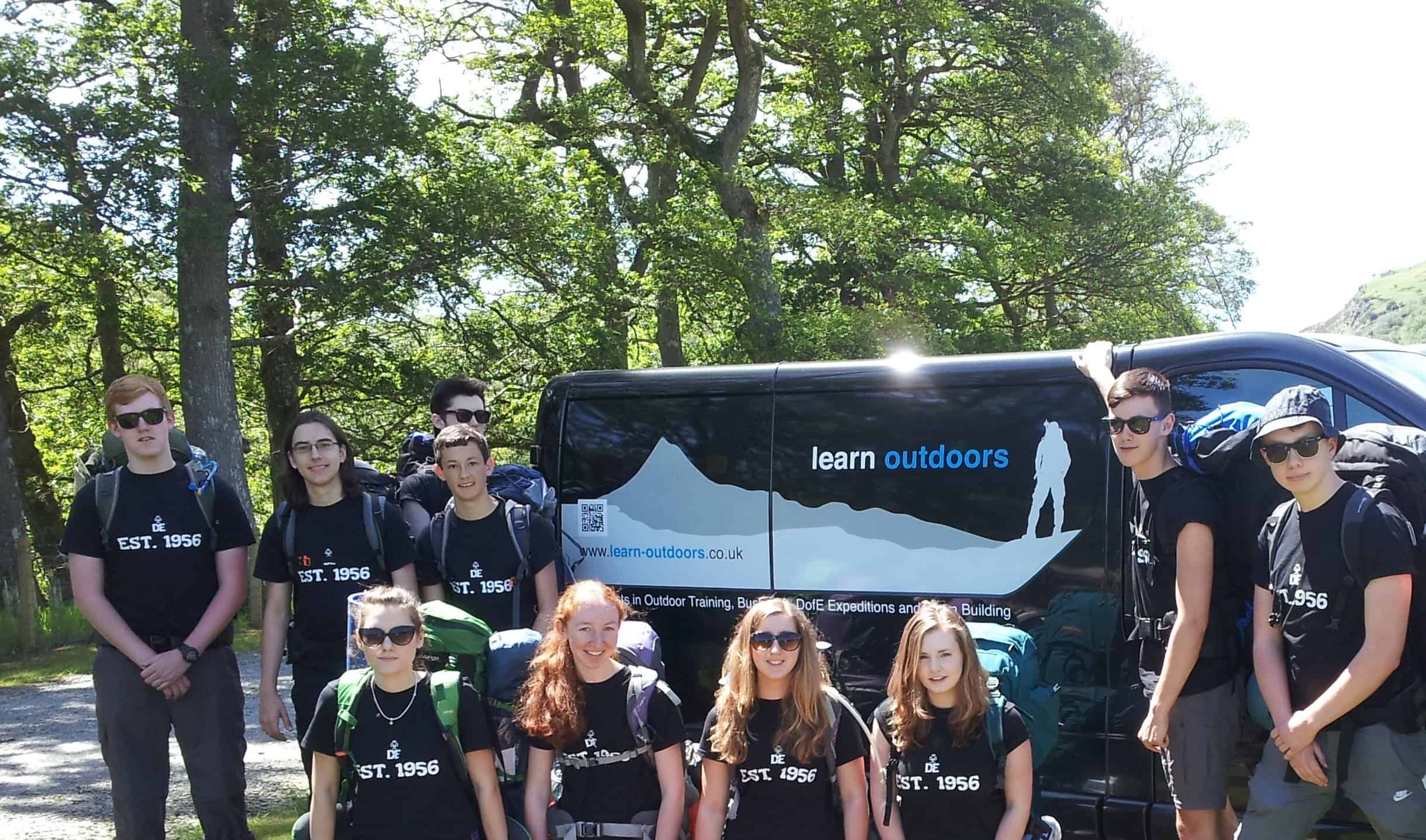 TESTIMONIALS
"All the instructors were excellent – the students were motivated by their teaching and they gave the students a wealth of skills which will enable them to succeed in their assessed expedition. The whole trip has been organised very well and has run very smoothly. Thank you very much!"
TESTIMONIALS
"Excellent instructors – we would like to work with them all again."
TESTIMONIALS
"Learn Outdoors has excellent instructors, health and safety, flexibility, programme design and client management.  I would happily recommend them."
TESTIMONIALS
"All safety measures in place. Excellent tutors and Course Director. Venue excellent and pupils taken through all safety procedures with walking activities to cooking." 
TESTIMONIALS
"The instructors were excellent. They operated professionally and exhibited confidence, knowledge and approachability throughout."
TESTIMONIALS
"Staff and pupils all commented on the positive and productive atmosphere over the weekend."
TESTIMONIALS
"All crew were lovely and really helpful."
TESTIMONIALS
"We felt that a lot of time and effort had gone into organising it and we really enjoyed it."